Billboards 1 & 2, from Billboard series
The Wisconsin Truck Stop is a multi-program space
consisting of a diner, a gas station, and a motel.
The first goal of the project was to create a structure
that was one and also many. The second goal
was to have the total mass contain multiple
personalities. A personality matrix was designed to
determine the true intentions of each program.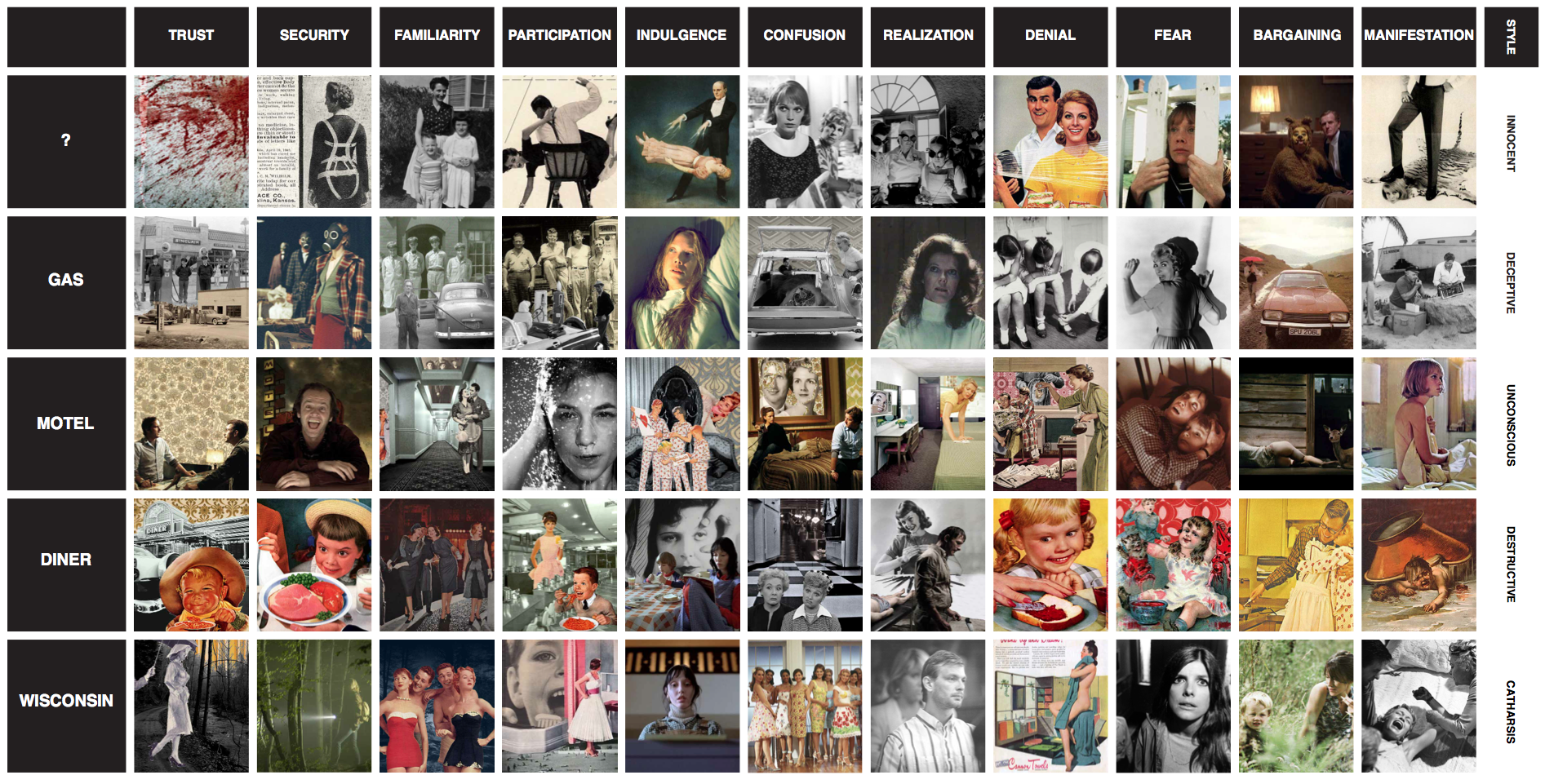 Personality & Program Matrix
A Form + "Style" Matrix was created to determine which
faces best expressed each personality. Each elevation
would then be used as the outline for an anamorphic
projection from the four cardinal directions.
A series of wire models was produced to articulate
which direction individual line segments should travel
after producing the projected facade.
Section Drawing of the Gas Station & the Diner
Section Drawing of the Gas Station, the Diner,
& some restrooms